About Us
The Center for Neural Network and Pulmonary Modulation is the first private clinical research center for Iranian neuroscience research. This research center is based on the successful experience of setting up ultrasound neurologic surgeries for the first time and unique in the region, by a group of specialists in the field of neurology, neurology, neuroscience, psychiatry, radiology, physics and engineering Medicine, rehabilitation and other related fields were founded in 1397. The center strives to provide innovative therapies for neurological modalities on an international scale, to promote research projects in this field in order to monitor technology and localize technology.
Research published or published
health Service
Advanced ultrasound surgery (motor disorders, obsessive-compulsive disorder, seizure, pain, incontinence)
Clinical research
Design, manage and conduct clinical research to monitor and improve the quality of treatment
Fundamental research
Design, management and implementation of fundamental and engineering projects to localize the technology of neural modulation
Specialized training
Creating an Opportunity for Neurologists and Neurosurgeons to learn about Neural Modulation
Research training
Teaching Research Principles to Young Researchers for the Center's Objectives
public education
Educating the community to increase awareness and prevention of neurological diseases
follow us on
Social Networks
This is really a great achievement. The amazing results of the surgery and, more importantly, the hard work of your team, in order to ensure as much as possible the availability of this method for Iranian citizens.
Professor Ludvic Zrinzo
UCL Queen Square London Institute of Neurology
Congratulations on DBS results in Shiraz: Proof of team quality and endurance
The group managed to set up a first-class center in just over a few years
World Neurosurgery Magazine
.
Congratulations! This is a great success
Professor Joachim Krauss
Former Chairman of the World Society of Functional and Stereotypical Neurosurgery...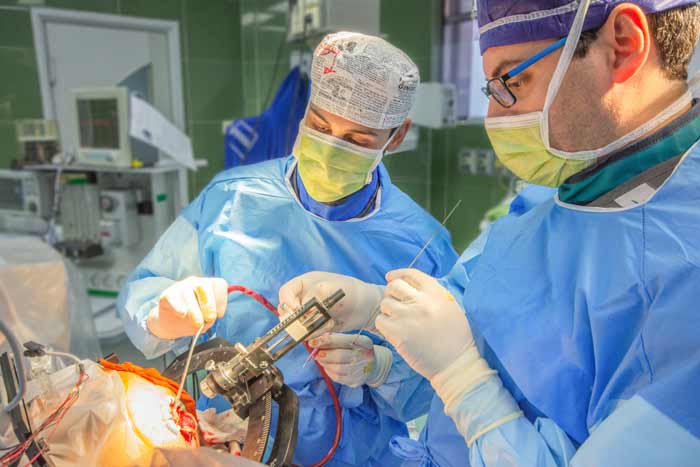 12/18/2010
Researcher of Shiraz University of Medical Sciences has won the special prize of the Congress of Neurological and Neurosurgeons in the world.
Read More